Home Some Pictures 2007 Pictures
April 17, 2007
Ketchem Rocks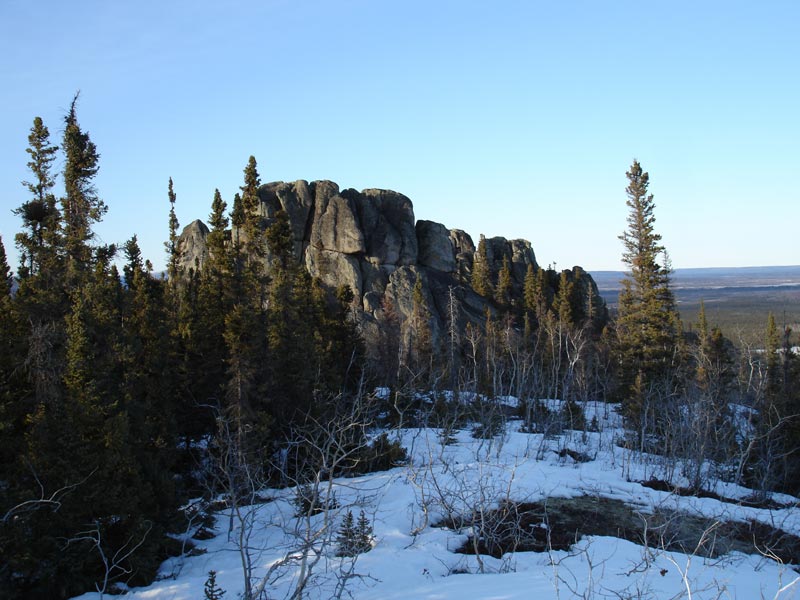 One of the many tors known collectively as Ketchem Rocks.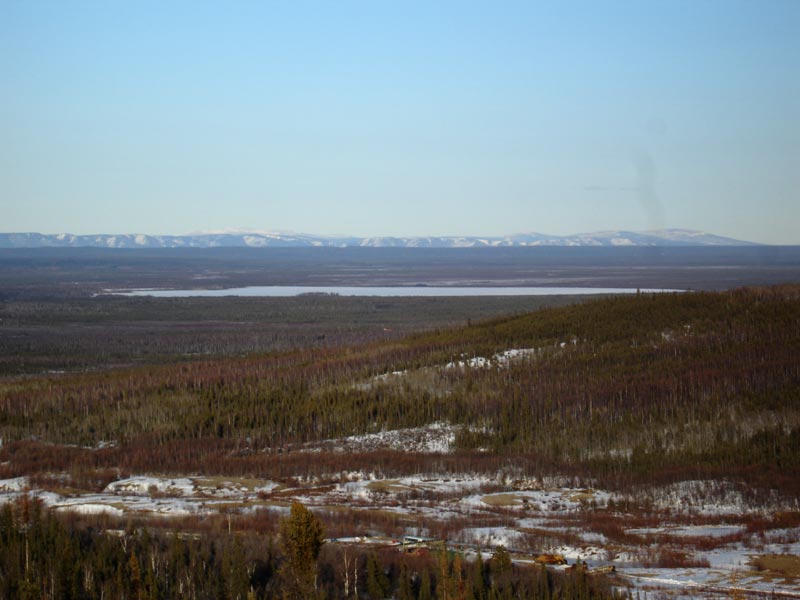 Looking across Ketchem Creek at Medecine Lake.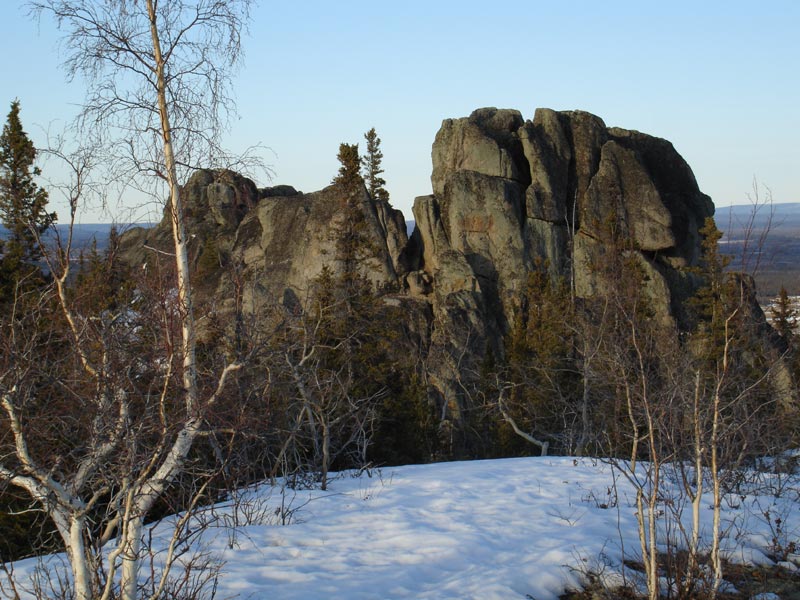 Looking north at another of the tors.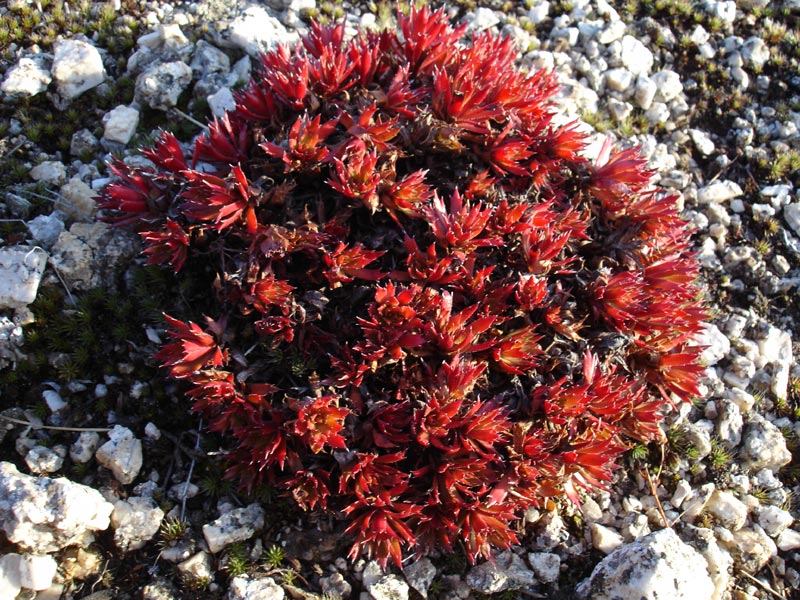 A cluster of Prickly Saxifrage.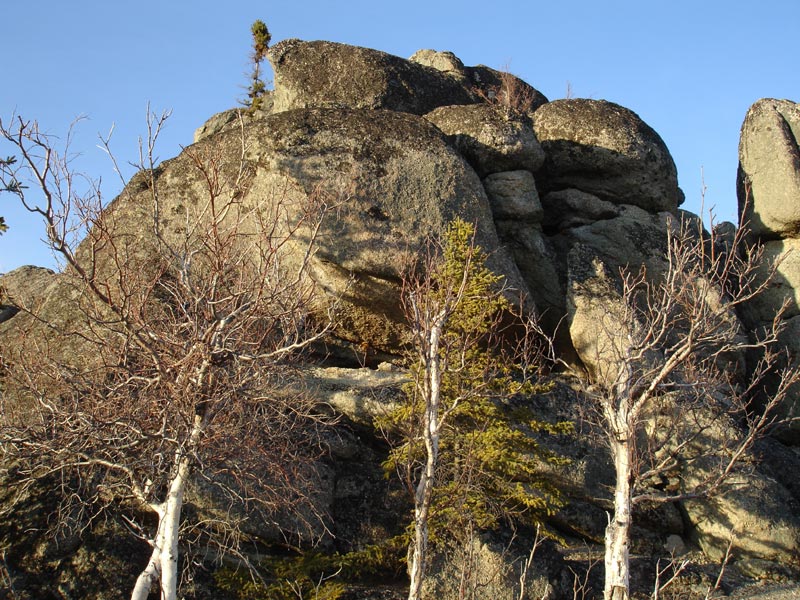 Deformed Alaska white birch and stunted spruce with another tor behind.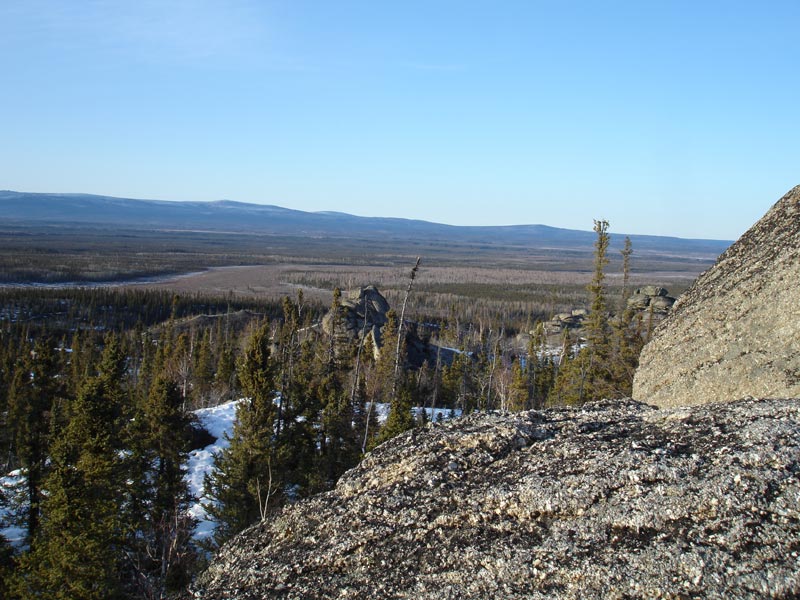 Looking north at another tor with the Crazy Mountains in the distance.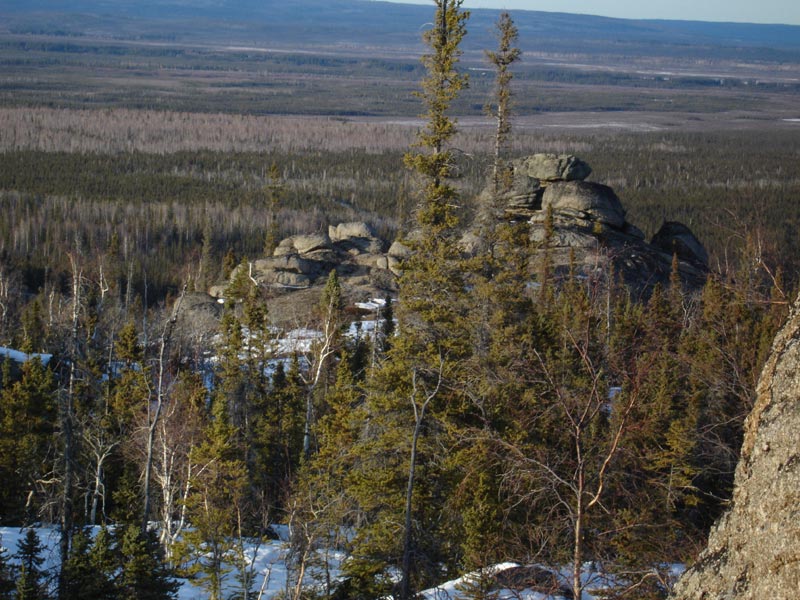 A telephoto shot of the same tor taken from the same spot.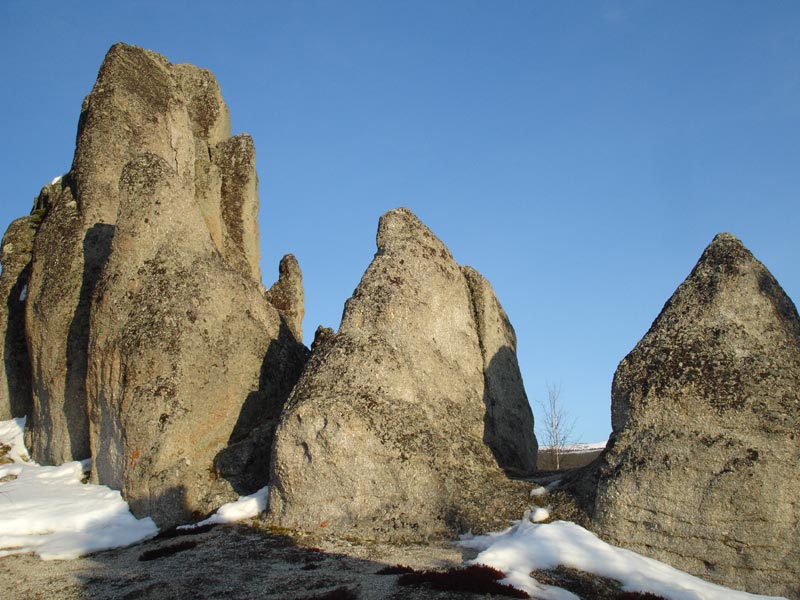 The top of another tor.