Guide
to the
Pinnell Mountain Trail
May I have some Maps?
Here is the entire map from which the maps for each mile in the guide to the trail was taken. It is a composite scanned from USGS Topigraphic Maps: Circle B-3, B-4, C-3, and C-4 quadrangles to which I have added the mileposts and other points of interest
Low Resolution Map of the Trail (280 KB)
High Resolution Map of the Trail (1.36 MB)
PDF Map of the Pinnell Mountain Trail from BLM
To order the topigraphic maps from the United States Geological Survey
The map names and USGS product #s are shown below
Click on the links to Order, Go back to this page to add each map.
The maps will accumulate in your shopping cart
The Current (December 2011) price is $8.00 each
Circle B-3 USGS product # 34964
Circle B-4 USGS product # 34965
Circle C-3 USGS product # 34970
Circle C-4 USGS product # 34971

Or
DO IT THE HARD WAY
Before clicking on this Link Read what Follows. By clicking on the
link you will see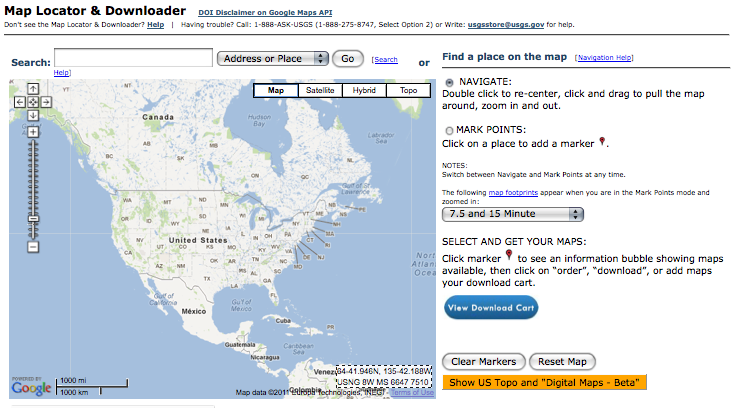 Drag the map to place Alaska in the center, then zoom in 5 times, dragging
if necessary. You should see: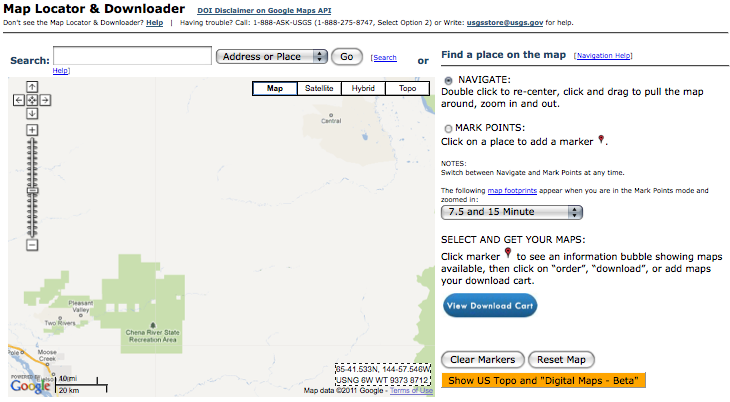 Now click on "Topo" at the upper right of the map and see: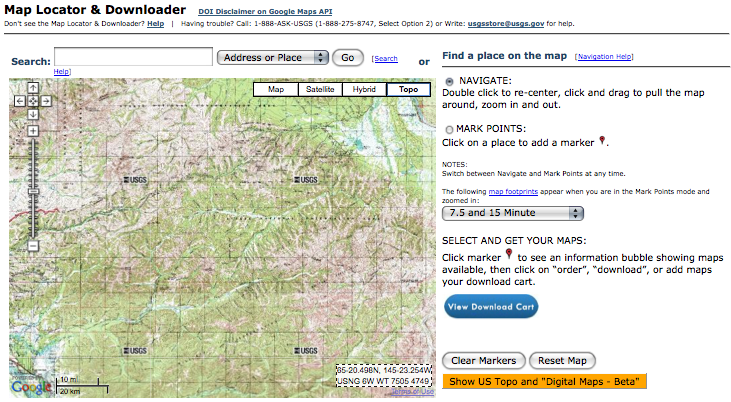 Now zoom 2 more times dragging until the map is where you want it to be.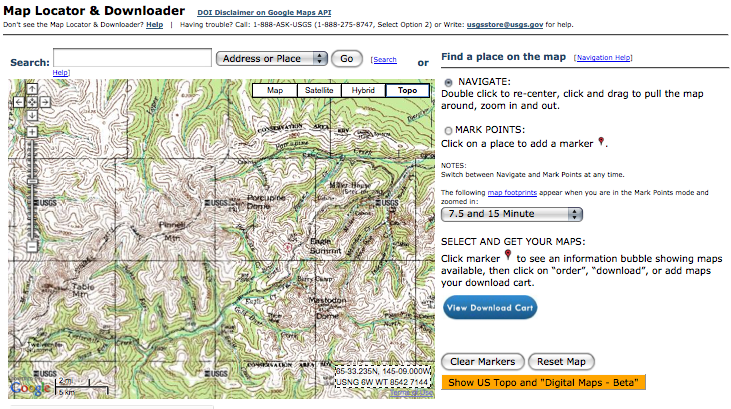 Now at the right beyond the map click on "MARK POINTS"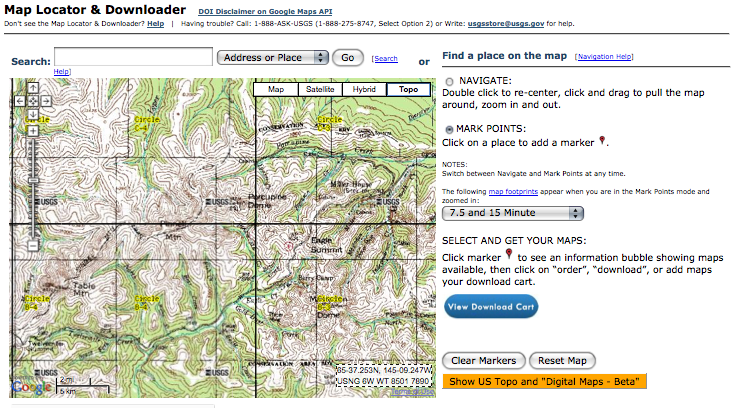 The map re-appears with the 15-minute Quadrangle names highlighted in yellow.
Click on near any of the names to place a marker The map will redraw
each time you add a marker.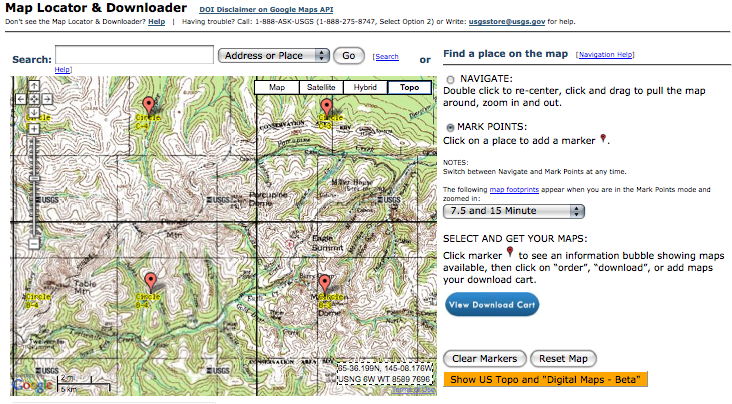 Now click on a marker.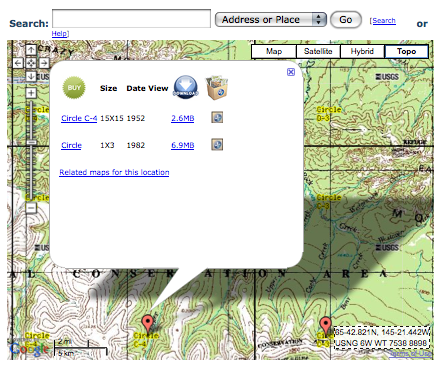 Clicking on the link "x.xMB" followed by one more click will download a free pdf file
to your computer. Clicking on the link "Circle C-4" will bring up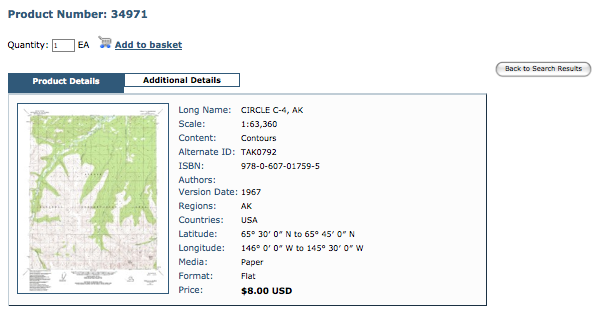 Add the item to your cart and click on "Back to Search Results" if you
wish to buy more maps. Your shopping cart contents may be seen by
moving the cursor over the link at the right of the page.

Clicking "Back to Search Results" will change this to

However the items previously added to the cart are still there.